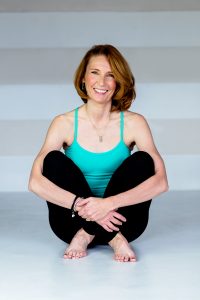 Latonya Hill, founder of Prima Yoga, is known for her passion for creative movement while  preserving the essence and teachings of yoga asana. She is a former dancer who traded in her  ballet shoes for a yoga mat when the rigors of a dance practice started to take its toll. After  committing to a consistent yoga practice over 15 years ago, Latonya decided that becoming a  yoga teacher was the next step. She completed her first certification with Core Power Yoga in  Denver and has been teaching yoga in Summit County for over 10 years. It has been her  pleasure to serve yoga students from all parts of the world. Latonya's classes are energetic, yet  grounding and offer students direction to take their practice to the next level, on or off the mat.  
What makes me different:  
Latonya has experience guiding thousands of hours of yoga classes and has continued to  evolve her teaching as she learns more about yoga and herself. She has rehabilitated her body  thru back, ankle and shoulder injures and used those experiences to help gain a greater  understanding of how to practice and guide yoga classes safely. By creating fun and creative  flows Latonya challenges her students to stay present and focused, leading them to be stronger  not only physically, but mentally as well. She is inspired constantly by the willingness she sees  in students to try new things, have fun on the mat and test their limits. She loves what she does  and is grateful every day for her amazing yoga journey.  
Certifications and Trainings:  
Core Power Yoga: 200hr Teacher Training Certification and Level 2 Certification  Qi Yoga: Yoga Sculpt Teacher Training and Certification  
Mary Bruce Yoga: Restorative Teacher Training and Certification  
Electric Soul Yoga: 200hr Teacher Training and Certification 
Thought provoking, has learned from great teachers... A little Spitfire!!
Invigorating, inspiring, energizing with a dash of profanity.